Active Tourism in Region of Valencia
Towns perched on hilltops, medieval walled cities, residential villages next to the sea, spas, hermitages, monasteries, castles, ice houses, prehistoric caves with rock paintings, cattle trails, ancient bridle paths and an immense variety of hiking possibilities are the ancient testimony of a humanised landscape that make it fascinating to the visitor.
Discover the Mediterranean live with these 360º videos!
With more than 2,500 hours of sunshine per year and an average temperature of between 12º and 20º in the winter and between 24º and 32º in the summer, the Region of Valencia allows for the practice of all kinds of active tourism activities 365 days a year.
The Comunitat Valenciana (Region of Valencia) is also considered one of the most mountainous areas in Europe, specifically the region of Els Ports, in the heart of Castellón, the second most mountainous region in Spain, and with the Region of Alicante not far behind. Even though it does not exceed two thousand metres, the complexity of its structural systems, steep slopes, extensive mountain ranges and intricate canyons make the Region of Valencia an ideal territory to practice activities in natural environments.
Booking
Blog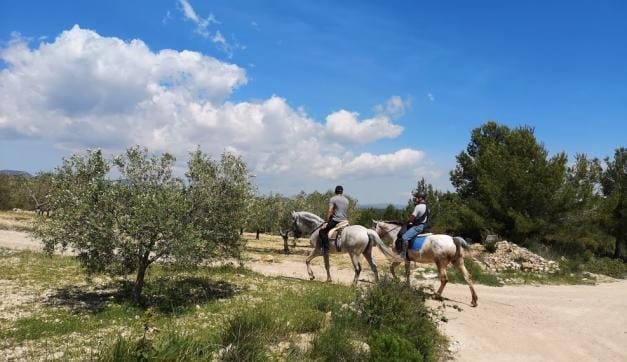 Enjoy long or short routes on horseback that cover the entire Region of Valencia, passing through tranquil forest tracks and trails where you can suddenly come upon the most spectacular landscapes.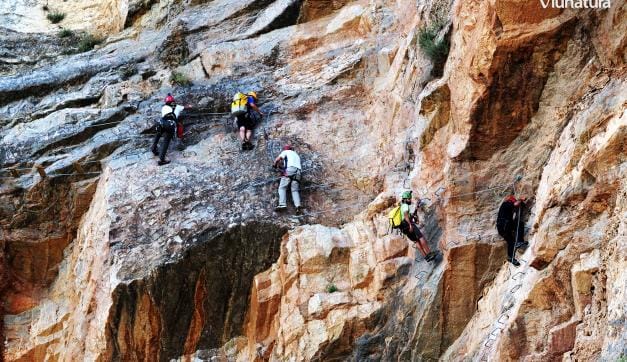 The Region of Valencia has many limestone peaks and mountains packed with cavities, cracks and grooves from the effects of weathering and erosion on the rock. It's a real paradise for climbing enthusiasts. However, if you're still taking your first steps in this sport or you want to enjoy a more controlled and less physically demanding form of climbing, but without missing out on amazing landscapes and getting your adrenaline fix,we suggest you have a go at doing a via ferrata.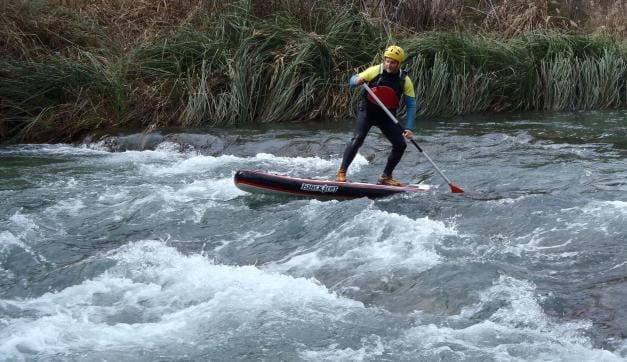 This summer I went on a short break to the town of Venta del Moro with the intention of visiting Las Hoces del Cabriel. While I was there, I made contact with Kalahari Aventuras, a company that specialises in river sports. I wanted to do a couple of activities to have fun and get to know the area.