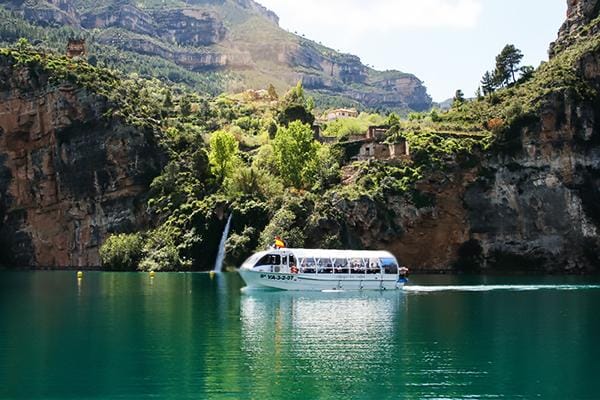 A cruise liner in the interior of Valencia
Sailing through inland Valencia: Experience it!

I'm a 68-year-old senior citizen and I worked as a fisherman in Castellon all my life. Two weeks ago, my daughter and grandchildren convinced me to go on a cruise liner down the river Júcar. The kids had already gone there on a school outing and they said, "Granddad, you've got to see it!". So finally we went. Who'd have said that one day I'd be sailing through the interior of the province of Valencia?... Me, a man who's gone all around the Mediterranean... I thought that nothing could surprise me anymore, but this was really special. The river route through the Cañones del Júcar brings together nature and history that even locals are unaware of.
Along the way, the ship's captain explained the surroundings in a way that made you see it with other eyes. All of a sudden you felt you were immersed in a world of magic with canyons and waters over 100 metres deep. I'm not sure if it's the steep walls of the canyons or the pure turquoise colour of water that hypnotise you... It's a unique place that you simply have to see at least once in your life. It really was an unforgettable experience, especially if you go with the family, it's a wonderful opportunity to get together and I firmly believe that this kind of experience is the best inheritance you can leave to your children. Me and the family love to travel around Spain, the more we travel, the more we value just how rich this country really is.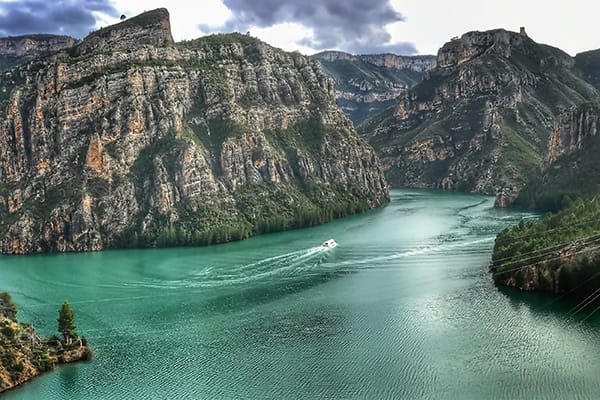 After this adventure, I'd say that the Valle del Júcar-Cabriel really was a discovery for us all. That's why it's a good idea to go with local professionals who really know the area. We chose the certified company, SuAventura. Carmelo, one of their guides, helped us to understand the importance of the only notable volcanic outcrop in the Region of Valencia: a volcano of 600 metres in Valencia, who'd have thought it!... The place itself, as Carmelo told us, is regarded as one of the most impressive locations in the valley: castles, a meeting place for rivers, natural reserves, flora, fauna, etc. The combination of sights and sensations is hard to beat.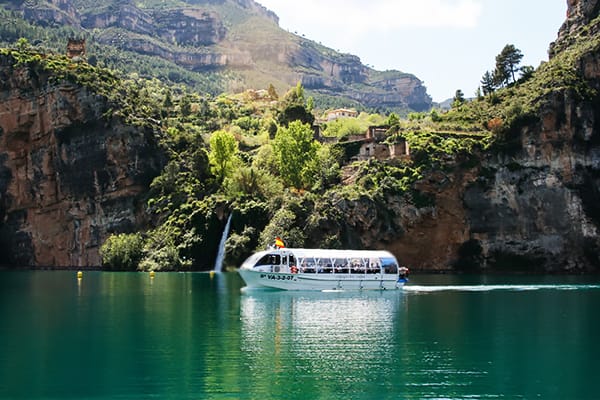 The guise of Suaventura took us for lunch at Cofrentes, in the Mirador del Cabriel (the Viewpoint of Cabriel) restaurant. Its name says it all, one of the best places to admire the river Cabriel and try the local gastronomy. We could tell you so much more about this trip, but there's nothing better than doing it yourself. Don't wait for someone to tell you, experience it!